Sport
Shepolopolo coach Bruce Mwape has named five foreign based stars in his 29-member provisional squad for this month's 2022 Africa Women Cup...
Entertainment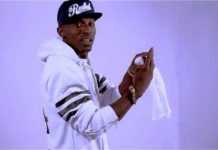 The much-anticipated season of 'Coke Studio Africa 2019' is set to air on TV in Zambia and across Africa starting 8 th February 2019. Featuring...
EXCLUSIVE INTERVIEWS : LUSAKAVOICE
Motorsport
RALLY driver Kelvin Mhlanga on Saturday rammed into two spectators as the Mad Max rally revved off in Lusaka. Mhlanga, who was driving a Subaru...