The University of Zambia (UNZA) students have expressed their appreciation to the recently elected Republican President, Mr. Hakainde Hichilema, for fulfilling his campaign promise to reinstate their meal allowances. The previous government had scrapped off the allowances, and students had suffered from hunger as a result. The announcement was made by Mr. Trevor Mwiinde, the UPND Deputy National Youth Chairman. He revealed that the students rejoiced and celebrated the news at the famous "Monk Square" by cooking meals, sharing food, and singing songs of praises to President Hichilema.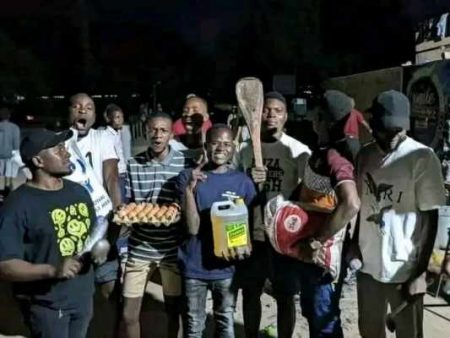 The reinstatement of meal allowances has enabled the students to afford three-course meals with T-bone, beef, chicken, and fish. The news was met with jubilation, with students dancing and whistling using pots, spoons, and pans. The reintroduction of meal allowances has also had a positive impact on the Zambian economy. The students have also been able to spend their money on foods and other assorted items, resulting in a boost for local businesses.
Several students expressed their gratitude, with one stating that they could now afford nice food, clothes, and had more money for academic use without burdening their parents. President Hichilema's decision to reinstate the meal allowances has been widely welcomed by students, and it is a significant boost to the welfare of the student community. This news was sourced from Lusaka Times.