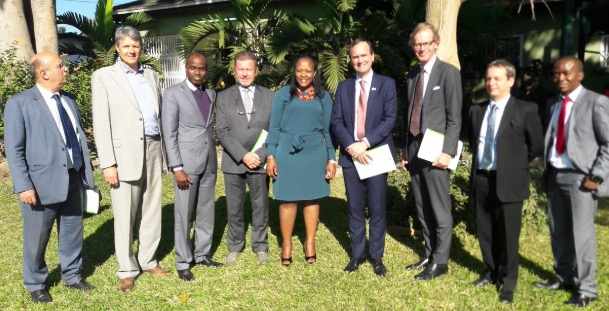 Nason Banda has recently been appointed as the new Director General of the Drug Enforcement Commission (DEC) in Zambia, according to Lusaka Times. This announcement was made by President Hakainde Hichilema during a swearing-in ceremony, which also saw the appointment and swearing-in of several Ambassadors and High Commissioner Designates. Mary Chirwa, the previous Director General of the DEC, has been appointed as Ambassador Designate to the Republic of Mozambique.
President Hichilema took the opportunity to urge leaders to accept criticism and refrain from reacting during his speech at the ceremony. He expressed his full confidence in the abilities of the new DEC Director General and praised his wealth of experience. The President also stated that he believes Nason Banda will continue the excellent work of his predecessor in bringing drug trafficking, money laundering, and financial crimes under control.
In addition to the appointment of Nason Banda, President Hichilema appointed and swore in Morecome Mumba, Pamela Mwelela Chisanga, Mazuba Bernadine Moonze, Ivan Zyuulu, and Andrew Bwezani Banda as Ambassadors and High Commissioner Designates. The President is confident that they will play a crucial role in advancing the New Dawn's policy of economic diplomacy. He advised them to focus on key areas such as alternative sources of renewable energy, agriculture, tourism, and building value chains using the country's mineral resources.
These new appointments reflect President Hichilema's commitment to tackling drug trafficking and financial crimes in Zambia, as well as his efforts to promote economic diplomacy and sustainable development. The President's emphasis on accepting criticism and fostering collaboration among leaders suggests a more open and inclusive approach to governance in Zambia. The new Ambassadors and High Commissioner Designates are expected to leverage their expertise and networks to promote Zambia's economic interests and strengthen its relationships with other countries.