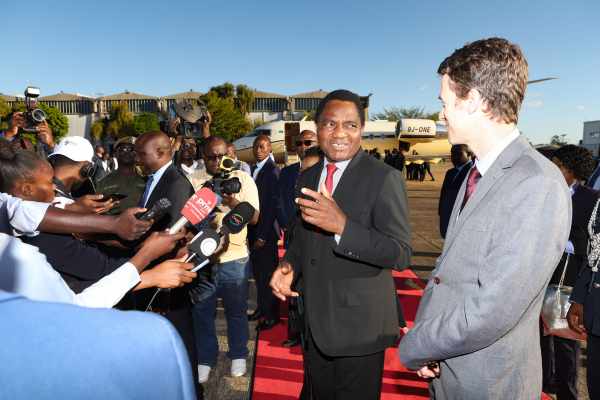 Zambian President Hakainde Hichilema has left for the United Kingdom to attend the coronation of King Charles III and Queen Consort Camilla at Westminster Abbey on May 6th, 2023. On May 5th, he will participate in the Pre-Coronation Summit of Commonwealth Heads of States and Government with King Charles III, the Head of the Commonwealth.
Afterward, the President will travel to Paris to hold bilateral discussions with President Emmanuel Macron of France to expedite Zambia's debt restructuring process. The President will then visit Scotland to hold bilateral talks with Mr. Humza Yousaf, the First Minister of Scotland. While there, he will deliver a keynote address at Edinburgh's Panmure House to share Zambia's experience in economic development. The President will also meet with key stakeholders in investment at Heriot Watt University to discuss various matters, including providing free education to Zambian youth.
Finally, the President will attend the Zambia Investment Forum, organized by Invest Africa and the Zambia Development Agency. The President looks forward to a productive trip and will keep the public informed of progress.