Zambian Entertainment has undoubtedly come a long way.
From the days of Zambian Bands such as the Mulemena boys and the Witch it has seen a transition into solo acts and state of the art equipment.
The artistes and the genres have changed; music has become more diverse and commercialised.
I have never understood why people bunch all genres done by Zambian artistes into one category; "Zambian music".
I feel it is a safer and more realistic thing to call it "music from Zambia."  In the days of Kalindula the music was very distinctly Zambian and thus could be narrowed into a box like Rumba (Congo)or Bongo (Tanzania) music.
However Zambian music has evolved to include gifted artistes who do HIP HOP, R n B , Reggae and Dance Hall among other genres.
Then there are artistes who have learnt to fuse Boostele with Dance Hall and I will not even go into those artistes whose genres are unknown by even themselves.
The talent that is in this country is astounding; it is unarguable that we have some of the best song writers this side of Africa.
We focus more on talent than equipment unlike some of our counterparts in Africa who will repeat the some line in an upbeat song.
There is a flip side however and this is something that most people from the seventies and eighties will tell.
The death of live music; it is a shame that some artistes cannot perform live music. Put them on stage with a band minus a recording of their song and what you get is a cross between a croak and a scream.
Poor fans would have waited two hours for an artiste to arrive, after been told a show will start earlier.
It is a clear lack of professionalism which has left Zambian artistes behind.
While their Nigerian and South African Counterparts are touring the West they (with equal if not more talent are not).
Granted there are artistes who are moving away from the lip syncing phase but there is still room for development.
It is time that Zambian artistes learnt to appreciate their value as artistes as this makes it hard for promoters to take advantage of them.
There are many record and album distributers who take advantage of ignorant artistes in the country.
One distributor is known to only give artistes ten percent from each CD sold.
Other distributers like Sounds Investments can be commended because they are more flexible and fair to artistes.
It is a sham to have a brilliant talented artiste whose music is receiving massive airplay still live in squalor in a township.
The laws need to change, we need more laws that protect people in the Entertainment Industry, Pirated Copies are readily available and one wonders who supplies them.
It is an open secret that some copies reach the street before albums are launched and this is something which has always been ignored.
Burning CDs in public with a lot of pomp does not do anything as the root is not been addressed.
This is something that the media have not looked into; it is all well and good to trek to shows and clubs.
But if we are not addressing the issues that affect the artistes such as Piracy, Copyright laws and censorship then we are basically only buttering the situation.
We need to have an inherent need to advance Entertainment from Zambia beyond borders.
This means profiling the artistes in depth, getting to know the artistes and segmenting the different genres in the Country.
Live events should be looked at from different angles such as the organisation, the sound system the crowd and ambience at the venue.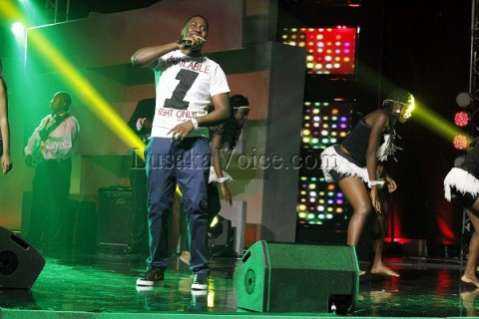 We need to know what places different artistes perform at; this means that not only main stream artistes have to be written of but diversity should be encouraged.
Different artistes perform at different types of venues and this should be taken onto account but this is a give and take situation.
Some venues are notorious for their ill treatment of Journalists and some are favourites because they do know that the media generates much needed publicity.
The glorification of foreign artistes over our own is an issue which many have talked of and should be condemned.
To have a local company invite a foreign artiste whose credentials are at par with a Zambian one is insulting to foreign artistes and ruins the Entertainment industry's reputation.
There are a lot of things that can be changed and in time they will.
For Lusaka Voice by Nancy Handabile