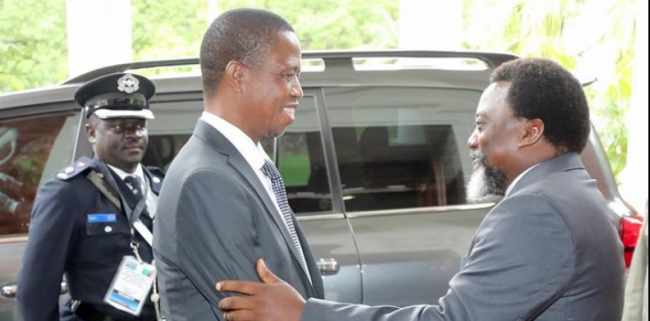 Special assistant to the President for press and public relations Amos Chanda has refuted media reports suggesting that President Lungu had warned the people of the Democratic Republic of Congo that relations between Zambia and the DRC depend on President Joseph Kabila running for a new term even though his mandate ended in 2016.
Mr. Chanda says Mr. Lungu invited President Joseph Kabila to talk about how Zambia can support the DRC as the country prepares for December 23rd 2018 presidential election.
Mr. Chanda says the stories suggesting that President Lungu is supporting Mr. Kabila are fake and the media houses that are producing fake news are damaging their credibility.
Meanwhile Mr. Chanda has accused the United Party for National Development (UPND) of being the printers and distributors of materials such as books and toilet paper with the portrait of President Lungu on it
But UPND Spokesperson Charles Kakoma has dismissed the allegations from the PF adding that his party has no time for such petty activities but is now busy recruiting members from the PF as can be seen from the massive crowd in Chipata during the card renewal exercise and the receiving of new members from the PF at the secretariat yesterday.
Mr. Kakoma says the printing of tissues with President Lungu's portrait is the work of the PF themselves