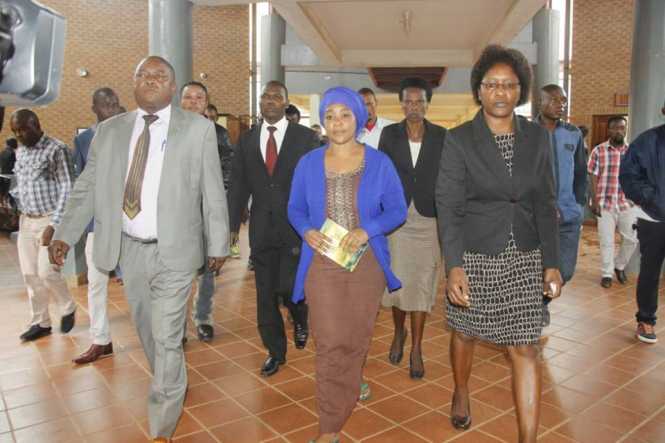 Lusaka magistrate Faides Hamaundu has granted Post Newspapers in liquidation Editor-in-chief Fred M'membe's wife Mutinta a K3,000 bail in her own recognizance.
Mrs M'membe 39 of plot no.7345 Nangwenya road has been charged with obstructing police officers who had gone to her residence to execute a search warrant.
Magistrate Hamaundu has since set 3rd March,2016 as the date for commencement of trial.
The Lusaka Magistrate court on Tuesday, 14th February issued a warrant of arrest for Mr M'membe for failing to deliver to the provisional liquidator the real and personal property, books and documents under his custody or control being the properties books and documents belonging to the Post newspapers Limited in liquidation.
It's during the execution of this warrant that Mrs M'membe had an altercation with Police officers leading to her arrest and subsequent detention in Police custody.
QFM