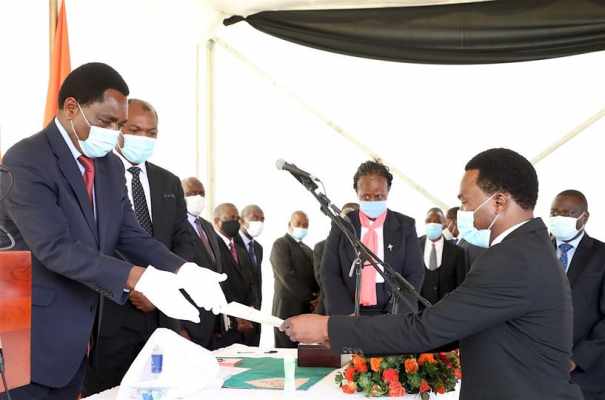 [Daily Nation]
THE process of appointing diplomats is ongoing and it will be concluded soon, State House spokesperson, Anthony Bwalya has said.
Mr. Bwalya said President Hakainde Hichilema was aware that the appointment of diplomats was critical because they play an important role in driving the country's economic development agenda in the international cycles.
He said during a media briefing yesterday that Mr. Hichilema was equally concerned that the country had no representation in a number of countries.
Mr. Bwalya said the President was working round the clock to ensure that diplomats were appointed as soon as possible so that they could bring the gains from the foreign mission back to the country.
Meanwhile, Mr Bwalya maintained that the foreign trips taken by the President were aimed at promoting and enhancing opportunities in trade and investment.
He however said Mr Hichilema has ensured that only a reasonable amount of public funds are spent on trips compared to what was used by the previous government.
"The President was moving money from areas of wastage, plunder and theft to areas of productivity such as health, education and paying pensioners so less is being spent on trips than what it used to cost before," he said.
And Mr. Bwalya said civil society organisations (CSOs) are not enemies of the government but are partners in development.
He said President Hichilema is committed to enhancing democracy by expanding the CSOs and political parties' space without political interference.