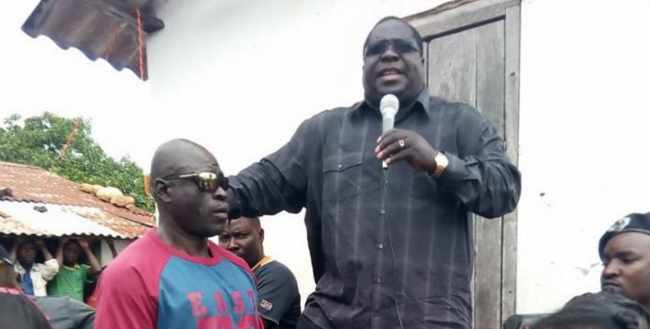 THE Lusaka High Court has ordered Chishimba Kambwili to pay PF secretary general Davis Mwila's costs for delaying trial in a matter where he is challenging his expulsion from the ruling party.
The matter was supposed to come up for trial yesterday before High Court judge Mapani Kawimbe but Mr Kambwili applied for adjournment because he had obtained a stay of all proceedings from the Court of Appeal.
Mr Kambwili said his appeal was in relation to Judge Kawimbe's refusal to vary orders for directions.
"We would like to make an application to adjourn the trial as well as Mr Mwila's pending application because we obtained a stay to all proceedings of the court pending the inter parte hearing of the application for stay which will be heard on August 27," Mr Kambwili said.
Mr Mwila, however, requested that Mr Kambwili be condemned to costs because he did not receive any documents informing him that the proceedings had been stayed.
He said Mr Kambwili's application for adjournment was a dilemma because he was prepared to commence trial and that he also had a pending application to have Mr Kambwili's matter dismissed for want of prosecution.
Judge Kawimbe said Mr Mwila had suffered loss as a result of Mr Kambwili's application.
"By this application to adjourn, Mr Mwila has suffered hardship because I have no doubt that he was ready to prosecute his application.
"Adjournments are costly and, therefore, this late application attracts cost to Mr Mwila," Judge Kawimbe said.
In this matter, Mr Kambwili claimed that the decision to expel him was without basis and oppressive.
Meanwhile, Mr Mwila in his counterclaim asked the court to declare Mr Kambwili's seat vacant following his (Kambwili) resignation from the ruling party.
DAILY NATION