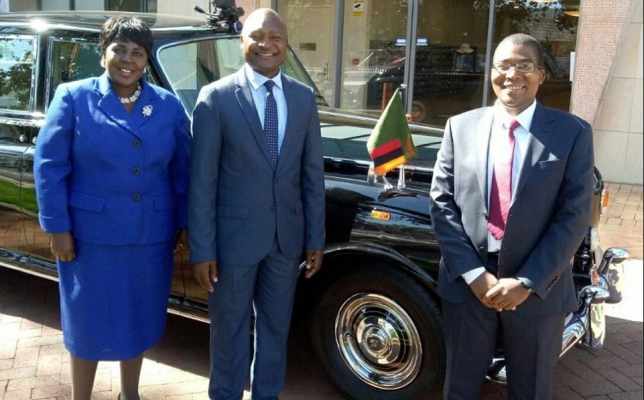 Zambia's High Commissioner to Australia Frank Bwalya says Zambia's standing in the international community has continued to rise owing to the good leadership of President Edgar Lungu.
Bwalya made these remarks in a closed door meeting with Australia's Governor General Sir Peter Cosgrove before he presented his credentials at Government House in Canberra today.
He says President Lungu's commitment to develop Zambia and offer its people a more dignified life needed to be matched with innovative economic diplomacy.
Meanwhile, Bwalya says his tour of duty in Australia will be anchored on three pillars of education, agriculture and mining as ably guided by President Lungu.
This is contained in a statement by Press Secretary at Zambia's