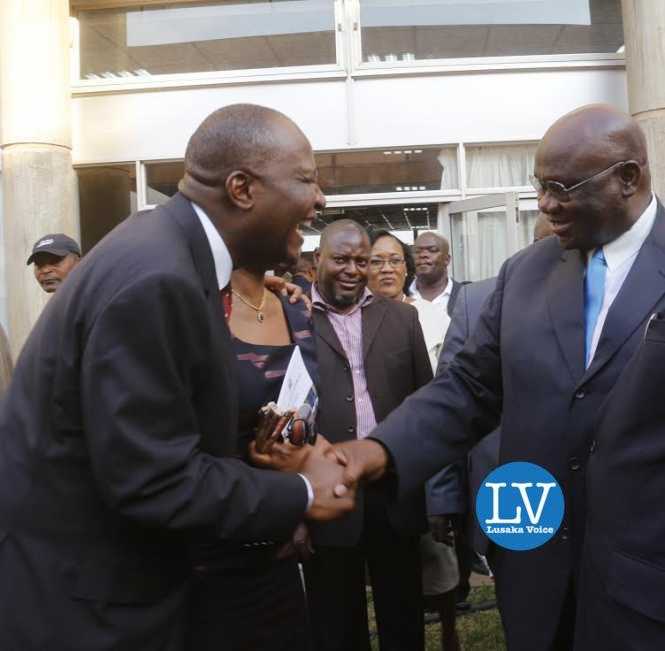 The lawyer representing the MMD in the leadership case, has slapped Hon Felix Mutati and three others with a bill of K2.5million.
This follows the loss of the case brought by Hon Felix Mutati, Mr Raphael Nakachinda, Hon Mwansa Mbulakulima and a Mr Kangwa before the Supreme Court on 10th April, 2018 in Kabwe.
The four are expected to settle the bill in their individual capacities.
The Supreme Court, dismissed the appeal for lack of merit and awarded costs to Messrs Madaika & Co and Messrs Malambo & Co. representing the MMD under the leadership of Dr Nevers Mumba.
The Judgement by the Supreme Court is seen largely as 'a game over' for Hon Mutati's claim to the MMD presidency which was conferred on him following an illegal convention organised by former president Rupiah Banda and some PF officials.
At the conclusion of the illegal Convention former president Banda was captured on ZNBC TV mocking The MMD president Dr Nevers Mumba that no COURT in Zambia will give him remedy. But Dr Mumba whose crusade in politics is against the advancement of dirty politics has remained steadfast in pursuit of justice to insist that the Convention was illegal and did not have the blessing of the Party.
Shalom.
For Morality and Integrity in Governance
Rev Reuben Sambo
MMD VICE PRESIDENT