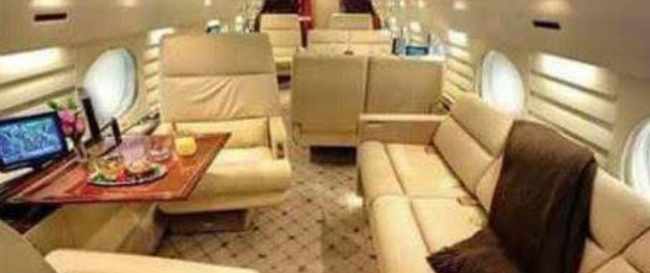 The President of the Republic of Zambia H.E Mr Edgar C. Lungu has not bought the much talked about plane for himself.
The fact of the matter is last year the Government of the Republic of Zambia signed a contract for the purchase of five Russian made super jets to be delivered in the country by early this year.
Four of the five aircrafts are Sukhoi Superjet 100 passenger planes while one is a VIP, Presidential plane.
The other four planes will be used for the soon to be re-launched state owned Zambia Airways.
President of Russia's United Aircraft Corporation (UAC) Yury Slyusar said that the country's Sukhoi Civil Aircraft company had concluded a contract with Zambian carriers to deliver a total of five Sukhoi Superjet 100 passenger planes in 2018.
The contract was signed on an absolutely new market — the African market, we signed a contract with Zambian companies to supply four [SSJ 100] planes plus one aircraft in the VIP version for the head of state.
The delivery of the aircraft to the African continent is to take place early this year.
Slyusar added that four more aircraft could be delivered to the newly created airline of Zambia.
The SSJ100 is a twin-engine plane made by Russia's Sukhoi Civil Aircraft Company.
It can transport up to 98 passengers and fly distances of up kilometers.
The jet made its maiden flight in May 2008.
Around 2014, the SSJ100 aircraft was fetching around $35.4 million, according to Senior Vice-president of Sukhoi Civil Aircraft, Customers, Igor Sirts
It is not President Lungu's Jet. This is a presidential jet if procured and it will be used by any employee that the Zambian people employ after the 2021 elections. This kind of reporting is not correct as it portrays that some one was buying for himself. South Africa had a problem with presidential plane to the point that they had to pay huge sums of money to hire private jets for the president. The third world mentality is a catch 22 because even what seems to make sense does not.
And the current the current Presidential plane was bought in 2001 by FTJ …as second hand at $23 million.
PF