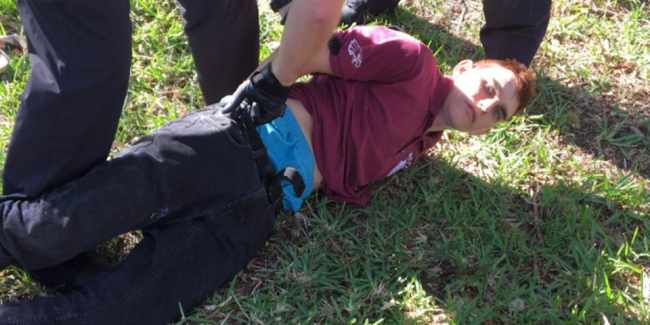 NEW YORK TIMES: The man suspected of opening fire inside a Florida high school on Wednesday, killing at least 17 people, is a former student who had been expelled for disciplinary reasons, the authorities said.
Sheriff Scott Israel of Broward County, Fla., said that the man, Nikolas Cruz, 19, previously attended Marjory Stoneman Douglas High School in Parkland but was expelled after getting into trouble. He was enrolled at another Broward County school, officials said.

In the hours after the shooting, people who knew Mr. Cruz described him as a "troubled kid" who enjoyed showing off his firearms, bragging about killing animals and whose mother would resort to calling the police to have them come to their home to try to talk some sense into him. At a school with about 3,000 students, Mr. Cruz stayed to himself and had few friends but struck fear in some students with erratic behavior and an affinity for violence.
"He always had guns on him," the student, who did not give his name, told WFOR-TV. "The crazy stuff that he did was not right for school, and he got kicked out of school multiple times for that kind of stuff."

Jim Gard, a math teacher at Stoneman Douglas High School, said in an interview that Mr. Cruz was a student in his class during the first semester of the 2016-17 school year. In the class, he was quiet and not disruptive, Mr. Gard said.
The New York Times