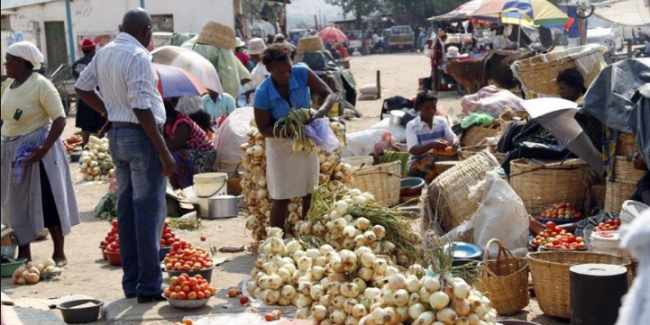 MORE than 350 vendors removed from the streets of Ndola are stranded following confusion that has marred their relocation to new trading places where it is believed unscrupulous people are charging K1,500 for a trading space which is supposed to be free.
And in a new twist to the confusion, out going Copperbelt Minister Bowman Lusambo ordered that all the vendors moved to the Livingstone and Chisokone avenues as alternative trading places should vacate and find themselves in designated markets in various townships of Ndola.
The vendors removed from the Central Business District (CBD) were initially allowed to occupy the Livingstone and Chisokone avenues as alternative trading places before the construction of a new market in the city.
Mr Lusambo also ordered the Ndola City Council to immediately stop the allocation of slots on the two roads.
Mr Lusambo said the decision by the council to relocate vendors in the newly constructed roads was not suitable and that he was abiding by President Edgar Lungu's directive to ensure the city was cleaned up within one week.
He said the council should read the Statutory Instrument (SI) on street vending thoroughly and abide accordingly, because allowing the traders to occupy spaces near the two roads was a recipe for congestion and lawlessness.
"I am not happy with the decision made by NCC. You cannot allow traders to operate from those two roads. We spent colossal sums to construct them and we do not need people to trade from there. They are just causing congestion. I am directing the council to stop the allocation of trading spaces now because when I come back from Lusaka, I will chase them. Let them go back to markets in townships, we still have a lot of spaces in those markets," he said.
Details about the charging of trading places indicate that a group of people claiming to be from the Office of the President and officials from the Ndola City Council (NCC) have taken advantage of the situation and were swindling vendors desperate for a trading space.
The people were charging K1,500 to K2,000 to allocate trading space for the vendors, which was supposed to be given for free.
One of the affected traders Joe Chikasa said he was not happy with what was happening as it had disadvantaged those who could not afford the "fee".
Mr Chikasa said the situation had attracted traders from other markets who were paying and taking advantage of the volume of customers in town to sell their merchandise.
"We have suffered a lot; we do not have where to trade from. The trading spaces given have been allocated to other people who have been made to pay huge sums of money. Those of us who were on the list have been left out and now we are stranded," he said.
Association of Vendors, Traders and Marketeers of Zambia (AVTMAZ) president Fredrick Tembo said he had continued to receive complaints from his members and explained that he knew nothing of the fees being demanded of traders.
He said that the people collecting the fees were not providing receipts to those paying for space.
"As an association we are not involved in identifying and allocating trading space for traders. We were told not to be involved and that work was given to a group of other people.
"It is true more than 350 traders are stranded and it is not good at all because that space is for free," he said.
He said there was a lot of space in Kabushi, Mushili, Masala, Chifubu, Kansenshi markets were all the stranded traders could be accommodated.
And NCC public relations manager Tilyenji Mwanza warned of stern action against anyone charging the traders saying that the trading space was for free.
Ms Mwanza said anyone, whether NCC official or just individuals, extorting money from traders for them to be allocated a trading space faced arrest.
She said the council had allocated space to more than 300 traders that were on the list and that only 80 were still waiting to be accommodated.
"Those that are getting money from traders for them to be allocated space are swindling people because that space is for free. If there is anyone using the name of council to extort money, they should stop now or face arrest," she said.
TIMES OF ZAMBIA