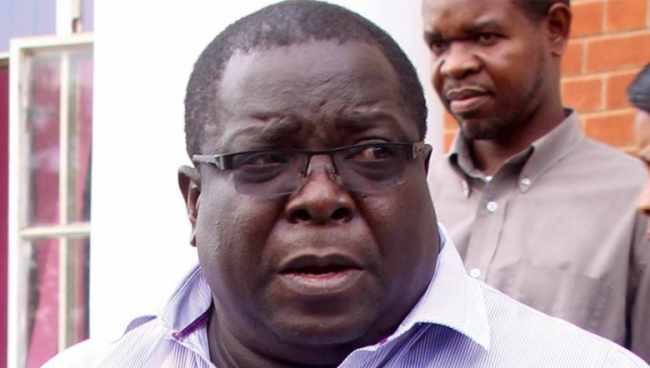 HAKAINDE Hichilema, Chishimba Kambwili, Mike Mulongoti and their ilk's political end will be shameful and tragic because their pursuit for leadership is premised on vengeance which is their chief weakness, says former UPND vice president Canisius Banda.
Speaking to the Daily Nation yesterday, Dr. Banda said these politicians had wandered from their mandate as opposition political parties in providing plausible checks and balances and pragmatic solutions to challenges facing the country as they were egocentric and driven by anger.
He said it was sad that the three men were wasting time scheming on how they would get President Edgar Lungu arrested once he was out of power at the expense of fostering national development.
"When the pursuit of leadership is premised on vengeance, the end is often devoid of honour, it is shameful and tragic for the pursuer. There is no honour in revenge. God forbids it. This is the nemesis, the chief weakness of Mr. Hichilema, Kambwili, Mulongoti and their ilk.
"Driven by anger and hatred, they are so preoccupied with arresting and humiliating President Lungu that they now can't see Zambians and their poverty," said Dr Banda.
Dr Banda said the three politicians had gone back to old-school tactics and were now questioning the citizenship of President Lungu, an act that was hollow and not befitting any support from well-meaning Zambians.
He said President Lungu will remain in office until the constitution allows him to leave.
"Such efforts (to impeach President Lungu on the basis of citizenship), will never be supported by citizens. They must instead try to speak on behalf of the people. That might work for 2021 but questioning the genealogy of the Republican President who has been elected twice to that office is late, and so lame that it will not work. It is evil."
Dr Banda said Zambia will change for the better and develop only if "we collectively focus on arresting poverty, ignorance, hunger and disease, and not each other."
"These people have logs in their eyes. Why they are now casting the first stone on President Lungu is only known to themselves though it clearly illustrates ignorance, conceit and parochial thought on their part," he said.
DAILYNATION