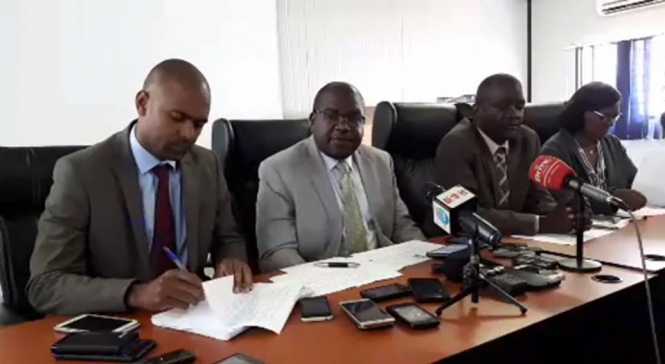 3 Hungry lions food outlets closed, vegetables outside Lusaka banned
Lusaka- January 4th 2018
Government has shut down three Hungry lion outlets in Lusaka .
These are ;
Hungry lion -Levy Mall, Hungry lion Cairo road, Hungry lion Kulima tower outlets.
Minister of Health Dr. Chitalu Chilufya announced the measures following the inspection that revealed that the foods were contaminated.
Dr. Chitalu has also ordered health inspections in all food outlets and restaurants to ensure that they have only certified workers qualified to handle food stuffs.
He was speaking at a joint press conference held at Ndeke House at the Ministry of Health, alongside Local Government Minister Vincent Mwale, Water Affairs, Lloyd Kaziya, Vice-President's Office Sylvia Chalikosa and UNICEF country representative.
And UNICEF has donated $1.3million, two million vaccines, and medicine to treat 1600 cases, 5000 granular chlorine and 42,000 liquid chlorine bottles.
And government has banned fruits and vegetables coming outside Lusaka.