Following many speculations on the reaction of Dr. Canisious Banda on the selection of GBM as his running mate, I took the initiative to reach out to him and get his truth about what he feels and thinks about it.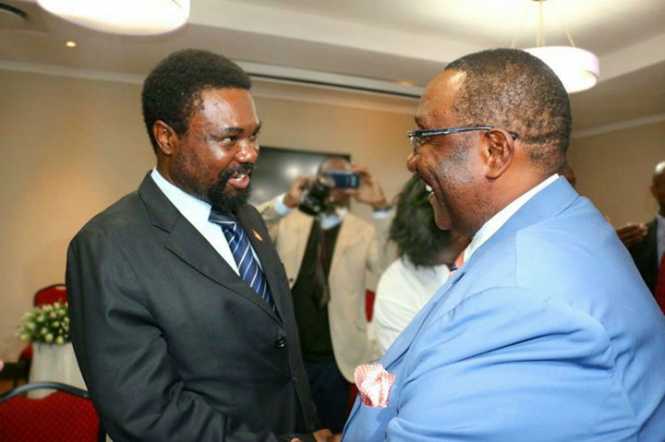 Below is the unedited text of my wise, humble and true servant of this nation.
The truth, Chilufya, is that the decisions we make in life determine the outcomes we encounter; the steps we take determine our destinations.
Leadership is key for human survival and prosperity.
And for any leader to succeed he or she has to have light in them; he or she must fear God.
We are advised that 'unless the Lord builds, those that do so, labour in vain.'
It is therefore inescapable/indispensable that a leader here on Earth leads on behalf of God.
No leader can have a sound vision without anchorage in God.
Everything stands and falls on leadership.
Mr Hakainde Hichilema, just like other presidential candidates, has selected his running mate. This is his choice.
How he arrived at his choice is a matter I am ignorant about even today.
I remain not privy to the factors behind his selection and neither was I consulted.
I keep my peace cognisant that the selection was his prerogative. He is the president and it is his mate.
I should not be compelled to make judgements about his choice because that is not my role. It is the role of the electorate, the citizens.
As a loyal member of the party, I know when to keep my opinions to myself.
That I was not picked is both revealing and illustrative for me, a development which can only be of value to me as I believe that this is not only life-changing but that it teaches me priceless lessons as well. I will emerge a better person from this experience.
One of the lessons I must learn is that my own view of my value is not necessarily the same view others have of the same value.
Nonetheless, it is my prayer that I am not deluded about myself and the value for the cause of the poor that I possess.
In addition to being an author, I remain a student of life and its events.
Should you ask me about my own views of the qualities of a running mate, I will include the following:
…God-fearing
…Respectful of citizens/fellow man
…enlightened
…altruistic
…humble
…one suffused with the spirit of servanthood
…not deceptive
…devoid of corruption
…one who places others first before self
…etc
To expect my level of involvement in the campaign to remain as before, as in the past years – very visible and loud – is callous, naive and wrong.
Callous because I am not a machine. I am a human being, only flesh and blood. I have feelings and I need to adapt to the changed paradigm. To claim that I have not been adversely affected would be a lie.
Naive because I have given my all loyally, passionately, consistently and diligently to Hakainde Hichilema, the UPND and, through the UPND, to my country for the years I have been in this party at great personal risk. There are limits to what one can give. Our reservoirs of value are not inexhaustible.
Wrong because I am not on the ballot. It is Hakainde Hichilema and his running mate that must now be sold as a package to the Zambian people. It is these two that must now deliberately take prominence. Too much visibility on my part could be disturbing and stifling. It could actually subtract from what these two represent.
I remain a passionate and resolute warrior against poverty, hunger, disease, ignorance, deception and corruption. And this defines my purpose and I will remain so till the end of my days.
My mission is the upliftment of others.
That I should be the subject of much talk, debate and speculation when I am the one who has been left out is curious indeed. It would make a good case study for PhD at any university.
I am also reading the unfolding developments with careful, fascinated and passionate eyes and ears.
I know thar, someday, what Zambians seek they shall have. Of this I am certain. The struggle must continue.
I wish Hakainde Hichilema well.
I wish GBM well.
And I wish the people of Zambia well.
May all our steps be ordered by God.
I am in a very good place. In His presence.
My selfless service to humanity will continue. And may Good reign. And may Darkness recede.
And for now, I remain the Vice President for Politics in the United Party for National Development [UPND].
I thank you!
Dr Canisius BANDA
I will not make any comment, I leave it to you.
Politics teyabana iyoo.
Chilufya Tayali – The Zambian Voice