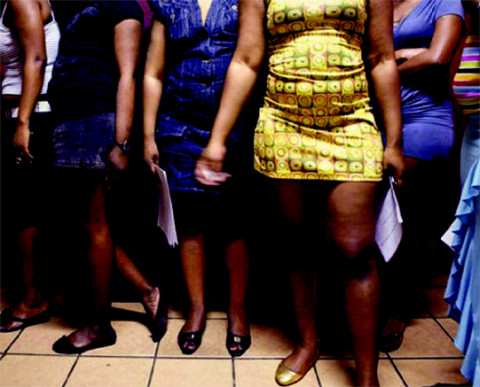 THE Matero Local Court has heard how a Lusaka husband has intentionally been denying his wife her conjugal rights because he prefers to engage in sexual relations with sex workers.
Narrating before senior court magistrates Lewis Mumba and Pauline Newa, Grace Sakala, 21 of Chipata township said her husband Frank Banda, 29, complains that she fails to effectively satisfy him sexually.
"Problems started when he began complaining that I do not manage to satisfy him in bed. He started keeping long nights at night clubs until I discovered from the ladies who patronise the same bars that he was a regular customer among the sex workers," she said.
She told the court that the two got married in 2013 and together they have two children. However, they have been on separation for one year. Bride price was not paid.
"I have tried everything imaginable as a woman to seduce my husband but it has not worked. He finds pleasure in the women he meets in the clubs. I even heard that he also has a girlfriend at one of his regular clubs who now controls his finances," she said.
She also claimed that Banda is an irresponsible man who has stopped buying food, soap and giving her money.
But Banda said Sakala was a jealous woman.
"She always monitors my movements and listens to local gossip from the neighbourhood. I have not remarried. I love this woman; she means the world to me. I am sorry for hurting you," he said.
However, the court dismissed the claim because no bride price was paid.
Zambia Daily Mail