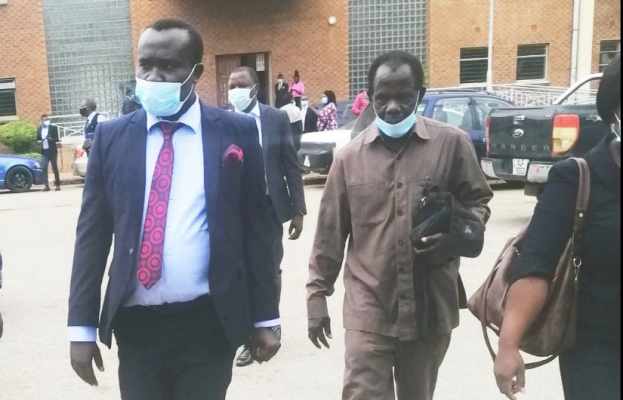 IN a twist of events, the Lusaka businessman who sued Lusaka lawyer Mutemwa Mutemwa, his son Mutemwa junior and a police officer for allegedly stealing US$800,000 from his house now wants to withdraw the case.
Lishandu Chinjenge this morning told Lusaka chief resident magistrate Dominic Makalicha that he wants to withdraw the case because Mr Mutemwa is still his lawyer and does not want to jeopardize their relationship.

Mr Chinjenge also stated that he decided to withdraw the lawsuit based on his Christian and traditional beliefs.
This is in a case Mr Mutemwa, 62, a legal practitioner of Nkandu Road, Dennis Kayombo, 42, a police officer or Zani Muone West and Mutemwa Mutemwa Jr, 40, a lawyer of Ibex Hill are charged with theft and theft by public servant.
The US$800,000 the trio is accused of stealing went missing when law enforcement agencies, in the company of the accused, were conducting a search at Mr Chinjenge's house.

In Photo: Mr Chinjenge (in suit) leaving the Lusaka Magistrate's Court this morning after the case was adjourned to December 8 this year for ruling on whether the case should be withdraw.