Africa has always been a destination for the super-rich. A recent study by New World Wealth has drilled down into the continent's relationship with the Ultra High Net Worth community and has come up with a series of findings as to where the uber wealthy go, and in what numbers.
The study, titled "Millionaire Tourism in Africa," says that around 43,000 multi-millionaires visited Africa in the 12 months to September 2015. That was the time period covered by the research, so all the lists relate to that period.
"Multi-millionaires" are described by New World wealth as individuals with net assets of $10 million or more.
South Africa was the most popular African destination for the super-rich, with roughly 11,000 multimillionaires visiting the country during the 12 month period.
The report adds, "This was despite new visa rules that made it more difficult for visitors to go to South Africa."
Major destinations for the super rich within South Africa included: Cape Town, Johannesburg, Umhlanga, Franschoek, Stellenbosch, Kruger Park (mainly around Sabi Sands) and the Garden route (mainly around Knysna).
Andrew Amoils, Head of Research for New World Wealth, told me,
"Chinese and Indian millionaires are common visitors to Africa, especially places like South Africa, Seychelles, Mauritius and Kenya."
Outside of South Africa, major destinations for international millionaires included: Mauritius, Seychelles, Marrakech in Morocco, Casablanca in Morocco, Cairo in Egypt, Nairobi in Kenya, the Serengeti in Tanzania, Sharm El Sheikh in Egypt, the Masai Mara in Kenya, Livingstone in Zambia and the Okavango Swamps in Botswana. The Bwindi Forest (Uganda) Gorilla safaris in the Virunga Mountains are also popular.
There is a slight shift in movement, however,  with the Chinese and Indian rich, notes Andrew Amoils.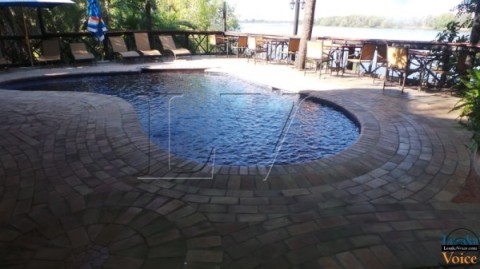 "Chinese and Indian millionaires used to visit Morocco and Egypt a lot a few years back but seem to no longer be going there in big numbers. This may be due to the recent rise in religious violence in these countries."
The numbers of general multi-millionaire visitors to African countries, rounded to the nearest thousand, are broken down as follows.
Country visitors
South Africa 11 000
Morocco 4 000
Botswana 3 000
Kenya 3 000
Seychelles 3 000
Tanzania 2 000
Egypt 2 000
Mauritius 2 000
Uganda 1 000
Zambia 1 000
Mozambique 1 000
Nigeria 1 000
The report also rated the top safari lodges in Africa that the super rich prefer.
Favorite Safari Lodges
Ngorongoro Crater Lodge Ngorongoro, Tanzania
Ngala Tented Camp Timbavati, SA
Savanna Sabi Sands, SA
Royal Livingstone Livingstone, Zambia
Londolozi Sabi Sands, SA
Cottar's 1920s Safari Camp Masai Mara, Kenya
Nxabega Tented Camp Okavango Delta, Botswana
Singita Ebony Lodge Sabi Sands, SA
Sanctuary Gorilla Forest Camp Bwindi, Uganda
Savute Elephant Lodge Chobe, Botswana
The top rated small boutique hotels (with less than 30 rooms) are listed below. Lodges are excluded.The study points out that three of them are located in the town of Franschoek.
Best Boutique Hotels
La Petite Dauphine Franschoek, SA
North Island Seychelles
Franschoek Country House Franschoek, SA
Cleopatra Natal Midlands, SA
La Residence Franschoek, SA
Favorite Normal Sized Hotels
The top rated normal sized hotels in Africa are listed below.
La Mamounia Marrakech, Morocco
12 Apostles Hotel & Spa Cape Town, SA
Royal Mansour Marrakech, Morocco
Hemingways Nairobi, Kenya
The Oyster Box Umhlanga, SA
Lost City and Sun City North West, SA
Four Seasons Sharm El Sheikh, Egypt
Cape Grace Cape Town, SA
Beverley Hills Hotel Umhlanga, SA
10 Four Seasons Seychelles.
Finally, an insider tip: Andrew Amoils told me about some places he's noting as future favorites with the Ultra High Net Worths.
"Places that we think will rise on the list in future include: Madagascar, Mozambique, Zambia, Ghana and Uganda."
A TV, radio and print reporter-producer, Rani speaks several Asian languages and regularly travels across the region. She has written for Forbes India as well as Forbes.com.