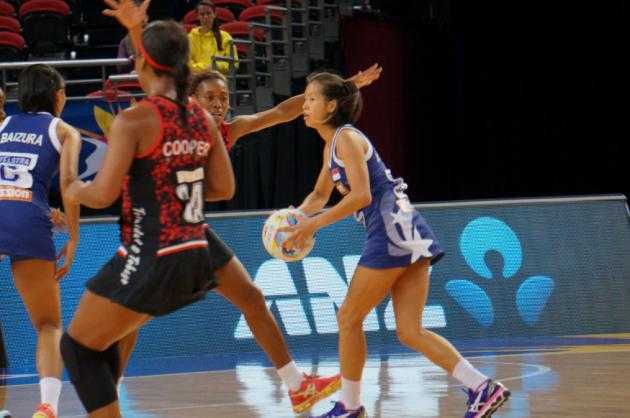 Singapore lost their second qualification round game 75-32 to Trinidad & Tobago and will now compete for the 13th to 16th positions at the Netball World Cup (NWC) Sydney 2015.
Singapore will get a rest day on Thursday to regroup and consider their game plan for the last qualification round game against Zambia on Friday, 14 August at 2.20pm (12.20pm Singapore time).
Zambia is ranked 20th – five spots lower than Singapore in the world rankings. However, like Uganda who was unranked before competing in the Netball Nations Cup back in 2013, the low ranking could be due to the lack of international games. Zambia has shown that they are very competitive after losing narrowly to Fiji by 8 goals (51-59).
Singapore is looking to improve their 15th position from the last World Cup. To achieve this, Singapore will need to win their last qualification match against Zambia so that they are placed in a better position. A win will likely pit them against the weakest team in Pool H, Sri Lanka, whom Singapore beat 56-43 during the preliminary stages.
Head Coach Ruth Aitken said, "I was pleased that we got everyone out there today which was very important going into the rest day tomorrow and then three games in a row.
"At the world stage, the teams play a very explosive game and so for our players to be able to continue to play explosively they need to have enough recovery and keep their feet as free as possible."
On their game plan against Zambia, vice captain Chen Huifen said, "We will watch footage of them and probably identify their strengths and weaknesses and then using our strength to counter them."
Singapore enjoy a rest day on Thursday and will take on Zambia at 2.20pm (12.20pm Singapore time) at the Allphones Arena, Sydney Olympic Park on Friday, 14 August.
The competition will head into placing matches in the last two days of the competition with the Semis at 12.10pm and 2.20pm (10.10am and 12.20pm Singapore time) on 15 August and the gold medal match at 3.20pm (1.20pm Singapore time) on 16 August.
Yahoo