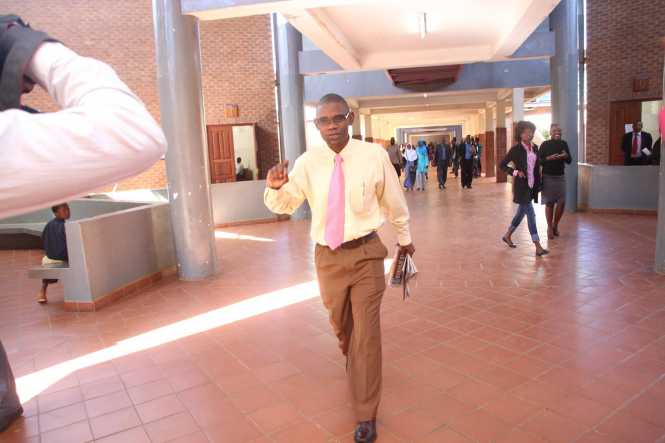 Evangelical Youth Alliance reverend Moses Lungu says Zambian Voice executive director Chilufya Tayali should not celebrate his acquittal for rape charges because his behaviour allegedly exhibits immorality.
Reverend Lungu said in an interview yesterday, that there is no freedom when Mr Tayali is aware of the wrongs he did with the woman he had an affair with.
He said Zambia is a conservative society and that it is unfortunate that Mr Tayali was proud to state that he moves around with a condom.
"There is nothing to celebrate about his issue. there is no freedom when he admitted that he had an affair with the young lady. Where is morality in the things he said and did?" he said.
Rev Lungu said Mr Tayali's behaviour exhibits disrespect to women and that he should be condemned instead of being described as a free man as there is no freedom in what he did.
Mr Tayali was last week acquitted of rape charges by the Lusaka Magistrate's Court.
And Rev Lungu is disappointed that Rainbow Party president Wynter Kabimba has been attacking the judiciary when he is part of the legal fraternity and is also a former minister of Justice.
He said Mr Kabimba should not attack the judiciary now because he had the opportunity to correct any perceived problems when he was minister of Justice.
Reverend Lungu alleged that Mr Kabimba made a lot of wrong decisions when he was in office.
ZambiaDailyMail