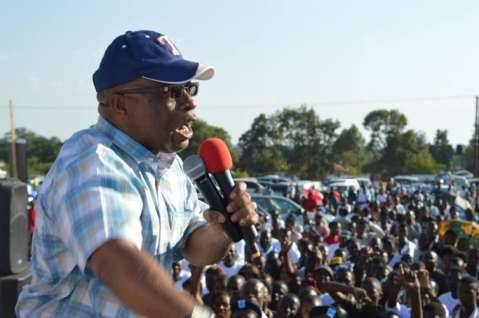 The International Prayer Warriors General Centre Africa (IPWGC) has expressed disappointment that most political parties taking part in the January 20th Presidential election shunned the prayers it organized for the elections today.
IPWGC President Bishop Scott Mwansa says it is sad that presidential aspirants have prioritized other things before prayers.
He says prayers are very important hence the need for those aspiring for the highest office to take time and attend such events.
Bishop Mwanza says presidential candidates should have attended the prayers in person stating that they should not underestimate the power of prayer.
He adds that people want to hear the commitment of presidential aspirants in the church because they carry weight than the promises they make during their campaigns.
Bishop Mwanza further states that leadership comes from God hence it is important that presidential candidates seek God first by attending prayers.
And MMD President Nevers Mumba says it is important for politicians to put God first by being part of church activities especially as the country heads towards the presidential election.
Dr. Mumba who was the only presidential candidate at the prayer meeting says it is prayers that will ensure peace prevails during the elections.
National Restoration Party (NAREP) Vice President Charles Maboshe and MMD President Nevers Mumba were the only notable political figures in attendance
QFM NEWS