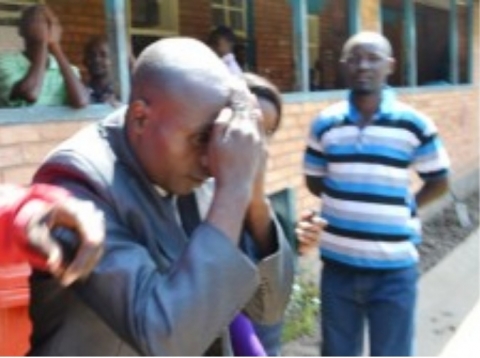 A KITWE-BASED bishop who allegedly sexually abused nine girls aged between 14 and 20 on the pretext of exorcising demons has reportedly committed suicide by jumping into Kafue River.
Bishop Dominic Nyondo, 47, of Holy Fire Ministries Church was accused of allegedly defiling and indecently assaulting the girls between 2010 and 2013.
Nyondo, who was facing three counts of defilement, four counts of rape and two counts of indecent assault, allegedly jumped into  the crocodile-infested Kafue River on Monday around 22:00 hours.
Copperbelt commissioner of police Joyce Kasosa said the reports are being investigated and declined to divulge more information for fear of jeopardising the probe.
"We will only give a comprehensive press statement when we are done with our investigation," she said.
A Daily Mail crew rushed to the house of mourning in Ipusukilo Township in Kitwe but the mourners were tight-lipped over the matter.
Bishop Nyondo's wife and other family members refused to talk to the media.
"We are tired of talking now, since morning we have been talking to the police and other people about what happened, go to the police.  We have given them everything. We are mourning, it is too much. What do you want?" one of the mourners said.
Some family members accused journalists of allegedly driving Nyondo into the alleged suicide.
"You were busy writing a lot of things about our relative, you have also contributed to the death of this man, leave us alone," another relative said.
But Ms Marble Nyondo, the bishop's wife said her husband read the Bible before telling her that "what I am going to do is because of the allegations levelled against me".
She said her husband went outside the house and started running towards the Kafue River after reading the Bible.
"I followed him and I started chasing him but I flipped in the process of chasing but by the time I was getting up he was already gone and I only found his shirt on the banks of the river," Ms Nyondo said while sobbing.
Bishop Nyondo's house is close to the river and some members of the community were found searching for the body.
Zambia Daily Mail