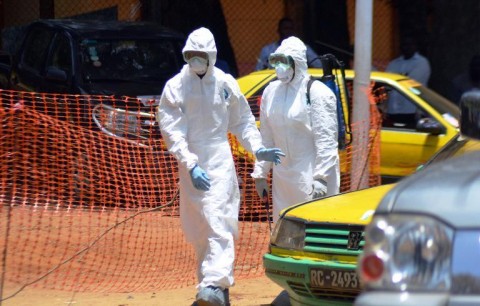 THE  Government has embarked on a nation-wide Ebola preparedness and awareness campaigns, Disaster Management and Mitigation Unit (DMMU) national coordinator, Patrick Kangwa has said.
Mr Kangwa said in a statement in Lusaka yesterday that the awareness campaigns, to be featured on television, radio and in the print media, would start running tomorrow.
"As you are aware, there is an outbreak of Ebola virus in four West African countries which is spreading slowly across borders and regions. It is worth noting that all countries, including Zambia, are at risk because of ease of travel across regions, mostly by air," Mr Kangwa said.
"The World Health Organisation (WHO) has declared Ebola an emergency of international public health concern. It is against this background that the Ministry of Health has heightened the alertness to the Ebola threat."
Meanwhile, Southern African Development Community (SADC) ministers of Health met for an emergency meeting in South Africa's business centre, Johannesburg, to build consensus on appropriate strategies to prevent the spread of the Ebola virus in the Southern African region.
The meeting, held on August 6, 2014 and chaired by SADC Health ministers' chairperson and Minister of Health in Malawi, Jean Kalilani, called for appropriate executive and political leadership to take the lead in all efforts to manage the disease.
"It is important as leaders to lead the campaign awareness to dispel myths and restore calm to the population. There has not been any Ebola case in the region thus far. It is critical that the region puts in place preventive measures to ensure that there is no Ebola outbreak," Dr Kalilani said.
Dr Kalilani said in a communiqué issued yesterday that the emergency meeting provided a forum for the region to share technical experiences on the Ebola virus, so that the region remained vigilant and came up with a common understanding regarding the containment of the disease in case of an outbreak as well as agree on a strategy for accelerated operational response.
The SADC agreed that South Africa should be the centre of excellence in Ebola laboratory diagnosis in the region, and the ministers also agreed on establishing an inter-ministerial committee at both national and regional levels to coordinate regional response.
The ministers agreed in accordance with the WHO international health regulations of 2005, which provided for the control of international spread of diseases across borders, and urged member countries to accelerate the response in the event of an Ebola outbreak in the region.
The meeting reaffirmed the need for high-level national leadership by Heads of State and Government in order to facilitate multi-sectoral response interventions and coordination required to cope with the epidemic.
The Ebola virus has caused a health scare in four West African countries, namely, Liberia, Sierra Leone, Nigeria and Guinea, leaving 1,013 people dead and infecting another 1,828, the latest WHO data indicates.
Times of Zambia