SOURCE- $Zambia_Daily_Mail
POLICE in Mansa have arrested eight people found in possession of materials used to manufacture counterfeit bank notes.
Luapula Province commissioner of police Malcolm Mulenga confirmed the arrest, saying the suspects were arrested on Tuesday around 18:00 hours following a tip-off from members of the public.
Mr Mulenga said among the materials seized at the suspects' house was a cooler box which contained chemicals used to manufacture fake bank notes.
"We were tipped by some concerned members of the public that there were some people in the suburbs near Mansa Main Market who were manufacturing counterfeit notes, so a joint team of police officers and officers from the Drug Enforcement Commission (DEC) conducted a search.
"But we did not find any fake notes in that place, all we found were materials used to manufacture the fake money," Mr Mulenga said.
He said after searching the house of the suspects, police conducted a further search at Mansa Main Market, where pieces of paper cut in money shape, two measuring tapes, one plastic bag containing cassava meal and a pair of surgical gloves, which are also believed to be used in manufacturing the fake money, were seized.
Mr Mulenga identified those arrested as Jones Mabanti, 20, Kennedy Chama, 23, George Mubanga, 25, Robert Nkandu, 29, Gilbert Chitundu 32, and an 18-year-old suspect.
Others are Trezo Mubanga, 29, of Musenga Site and Service, Brian Chipili, 30, of Mibenge village in Mansa.
Mr Mulenga said police have launched investigations into the matter, adding that the suspects are in police custody and will appear in court soon.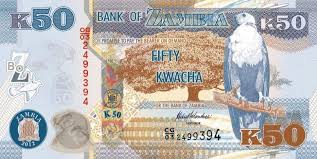 Zambia Daily Mail