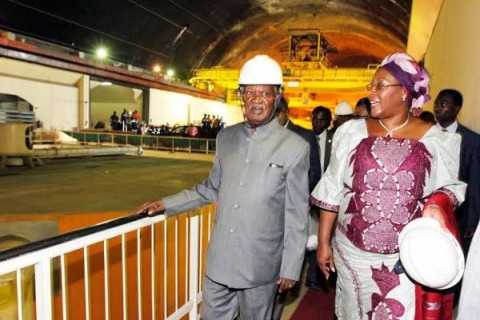 A Traditional leader of Luwingu district in Northern Province has for the countrywide  developmental projects government is undertaking.
Chief Chipalo says the Patriotic Front (PF ) should not be distracted by the opposition who he said have nothing to tangible to offer.
He said the PF has registered unprecedented development in the two years it has been in power. He added that it was for this reason that President Sata deserves a second term in office.
"President Sata deserves a second term in office because of the success he has scored within the short period he has been in office, " he said.
The Traditional ruler said this when Justice minister paid a courtesy call on him at his palace in Luwingu District, today
He cited the construction of roads and the electrification of rural areas as developments that will help develop rural areas.
And Mr. Kabimba said the country is being transformed everyday because of the various developmental programmes.
He urged the Chief to continue supporting President Sata as he depends on the supporting of traditional leaders.
And Northern Province Minister, Freedom Sikazwe said government is addressing the concerns raised by the Chief.
Mr. Sikazwe said Luwingu district  Council has procured earth moving equipment that will be used to grade the feeder roads in the district.
Meanwhile, Chief  Chipalo says his Chiefdom will not require relief food from government as there is enough food stoke this year.
He however said his Chiefdom will face challenges in transporting agricultural produce once the marketing season starts.