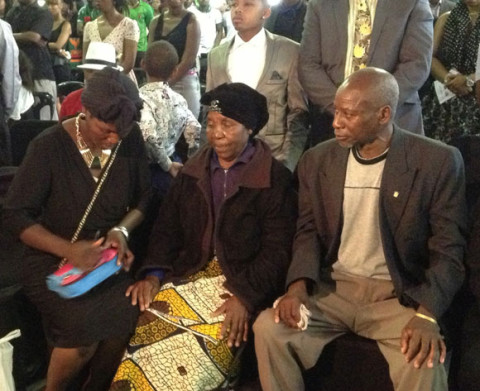 Ex-Zambia and Orlando Pirates striker Dennis Lota was laid to rest in Johannesburg on Wednesday.
Lota, 40 was put to rest on Wednesday afternoon at West Park Cemetery.
"The burial ceremony commenced with a church service and a sermon delivered by Church of Johannesburg's Bishop Dulton Adams at 10h00," First secretary, Press at the Zambia High Commission in South Africa Patson Chilemba said in a statement.
"Lota's wife, children, his sister Rose and other mourners were joined for the service by his parents, his brother Mike and other siblings, who arrived in South Africa today.
"Shortly after, Lota's casket was carried from the Church alter to the hearse by Moroka Swallows Football Club players, who included captain Lefa Tsutsulapa and Lerato Chabangu, accompanied by the grieving family members for the burial procession to West Park Cemetery slightly after 11h30 hours."
Lota was until the time of his death assistant coach at Moroka Swallows.
The ex- Zambia star died on February 4 in Johannesburg after a short illness.
Story & Photo Credit : mtnfootball.com