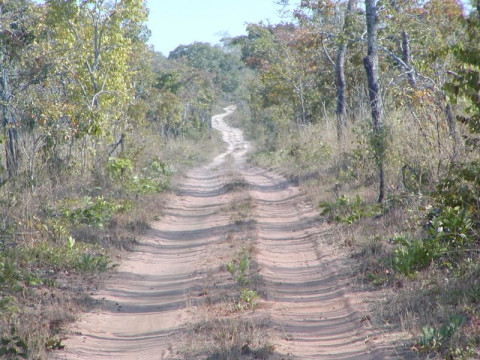 OVER 4,000 jobs have been created by the Zambia Forestry and Forest Industries Corporation (ZAFFICO) following the opening of a new plantation in Kawambwa at K87.2 million
And Minister of Finance Alexander Chikwanda has tasked ZAFFICO to establish a new tea plantation for which Government will secure resources.
Of the 4,000 jobs, 250 will be permanent while the rest will be seasonal.
Speaking when he launched the plantation in Kawambwa yesterday, Mr Chikwanda said the launch is a clear landmark which should be extended to other parts of Zambia.
Mr Chikwanda said ZAFFICO is one of the success stories of a Government-owned establishment.
He said the creation of employment will turn around Kawambwa's economic fortunes and prospects.
"We must push forward the frontiers of this industry which can generate enormous export earnings," he said.
Mr Chikwanda said the plantation is a beacon of hope for the people of Kawambwa.
He said Government will marshall all necessary resources to enable ZAFFICO expand its plantations.
The minister tasked ZAFFICO to start a new tea plantation with an out-growers component.
He said Government does not want to hear any excuses because it will provide all the necessary resources.
"Let us not hear a proliferation of stories about lack of funds because these are always easy to mobilise for bankable projects," Mr Chikwanda said.
He said all what is needed is to lift restrictions on thinking and re-ordering of priorities.
He said indolence and irresponsibility are too pervasive in the country.
"Sustainable development can only take root and we can only eradicate poverty when each and every one of us are agents of development," he said.
And ZAFFICO board chairperson Jacob Mwitwa said the successful implementation of the Kawambwa plantation will cost K87.2 million in capital expenditure and operations.
Prof Mwitwa appealed to Government to give the institution necessary financial support needed to implement the project.
He said ZAFFICO will not only concentrate on making profit but will help Government fight the effects of climate change, deforestation and create employment.
"ZAFFICO intends to manage its affairs in a viable and sustainable way," he said.
Prof Mwitwa also thanked Government for resolving the long-standing International Development Association (IDA) loan.
He said the loan made the company's balance sheet very unattractive.
Senior Chief Mushota of the Chishinga people of Kawambwa thanked Government for taking development to his chiefdom, saying this will create jobs.