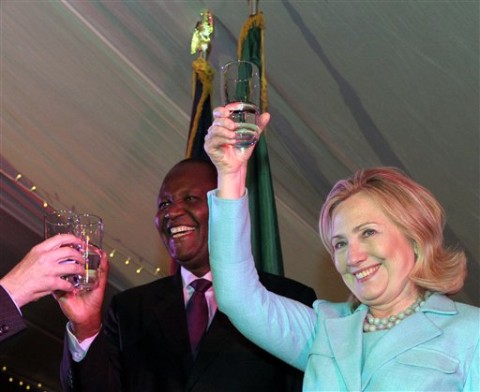 FORMER Commerce, Trade and Industry Minister Felix Mutati has been selected to join the Eminent Persons Group of the 'Atlantic Basin Initiative' launched by SAIS-Johns Hopkins University.
Mr Mutati has also been invited to participate in a summit scheduled for January 16 and 17, 2014 in Veracruz, Mexico.
The initiative is based on the notion of an Atlantic Hemisphere as the central arena of globalisation, prosperity, democracy and prospects of intensified collaboration among the four continents of the Atlantic.
According to a letter addressed to Mr Mutati by the director for the Centre for Transatlantic Relations at Johns Hopkins University Daniel Hamilton, and former President of Spain Jose Maria Aznar, the people of the North and South Atlantic were emerging and interacting in a whole host of ways that presented both opportunities and challenges.
The meeting would discuss issues ranging from energy, commercial and financial links to new questions of human security and development.
The Eminent Persons Group includes a number of former heads of Government, chief executive officers and prominent commentators, drawn equally from more than 20 different Atlantic countries.
Mr Mutati said he was humbled by the appointment which he described as valuable.
"I am humbled to be part of the Eminent Persons Group to deal with issues of the Atlantic as they relate to trade, investment, human development and security," he said.
Source