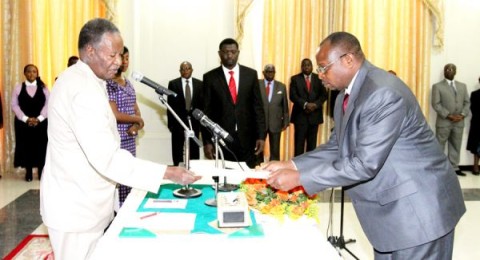 President Michael Sata has appointed and sworn-in Ron Mwambwa as Deputy Auditor General in-charge of Audit.
Mr. Mwambwa was before his appointment Director- Ministerial Appropriation Audits at the office of the Auditor General.
President Sata swore-in Mr Mwambwa at State house this morning.
And speaking shortly after being sworn in, Mr. Mwambwa said he considered his appointment as an opportunity to do his best for the country.
He has told journalists that as Deputy Auditor General and a trained forensic auditor, his first assignment will be to work out a strategy meant to train personnel at his office in forensic auditing.
Mr. Mwambwa has observed the need to equip personnel at the office of the Auditor General in forensic audit in order for them to tackle issues of corruption more effectively.
Ron Mwambwa ACMA, CGMA, CFE, MSc