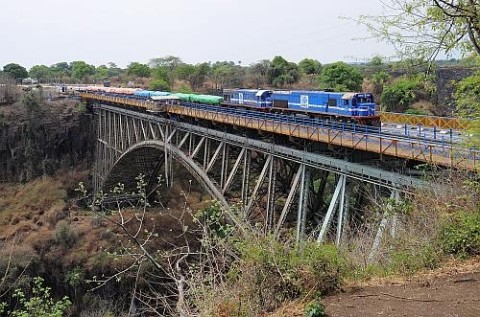 Zambia Railways Limited (ZRL) has launched the Beira Corridor train operation which will enable Zambia transport goods to and from the Port of Beira in Mozambique.
Announcing the launch during a media briefing in Lusaka today, Transport Minister,Yamfwa Mukanga notes that for a long time, Zambia Railways has been dependent on the Durban and Dar-es-salaam corridors for exports and imports and that this dependency has made the Zambian rail system vulnerable to challenges that occasionally arise on these routes.
Mr. Mukanga has also urged Zambia Railways management to examine the possibility of opening up routes on other corridors and has assured them of government's support.
He adds that there is also need for Zambia to have access to the port of Nacala as this is a shorter route and would be very beneficial to the Eastern Province and Zambia as a whole.
Mr. Mukanga says government is determined to make rail transport the preferred mode of transport, because of the benefits it provides.
Speaking earlier, Zambia Railways Limited Chief Executive Officer Professor Muyenga Atanga, says Railway company has enough money and capacity to run the Beira corridor and will not disappoint government.
Professor Atanga says launching the Beira corridor is just the beginning of the good work the Railway Company will do in the development of the transport sector.