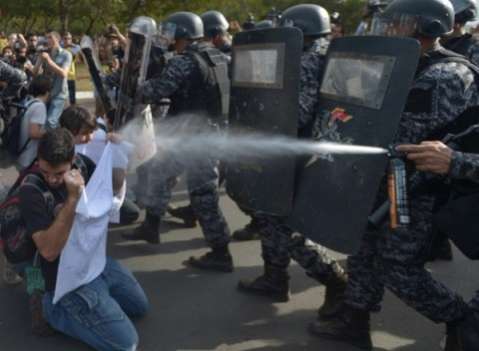 FORTY-FOUR mourners have been arrested in Nakonde after they rioted at the police station where they broke window panes and damaged vehicles.
Police rounded up and arrested the 44 mourners following a riot sparked by the death of a suspect in custody.
The riotous mourners, comprising mainly relatives of the deceased, went on rampage throwing missiles at the police station and stoning vehicles before blocking one of Nakonde's main streets.
Window panes at the police were broken though no casualties were recorded.
Two police vehicles, including a private saloon car, had their windscreens shattered.
Police had to fire teargas canisters to disperse the missile-throwing mob that descended on the police station demanding justice to prevail.
Muchinga deputy police chief Chileje Nyirenda confirmed the riot and arrests that followed the fracas.
"Police have arrested Eliya Sinkala, 44, but he was beaten by fellow inmates. When officers heard the commotion they rushed to the deceased's rescue but he was pronounced dead at the hospital," Mr Nyirenda said.
Mr Sinkala's relatives collected the body for burial but after postmortem, they went with it to the police station demanding that whoever killed their relative in the cells be released so that they could bury him together with their relative.
Mr Nyirenda appealed for calm among Mr Sinkala's family as police had launched investigations into the circumstances surrounding his death.