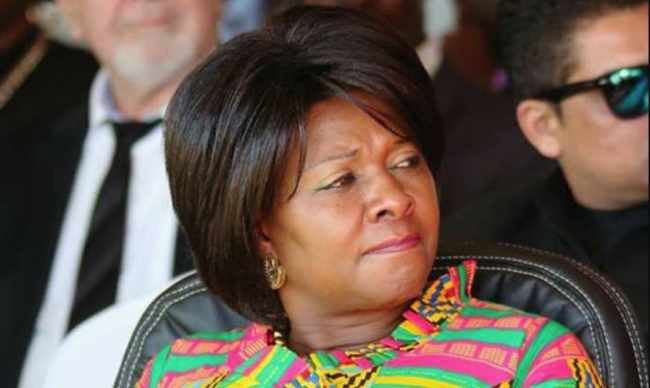 The Centre for Trade Policy and Development says it finds the recent statement by the Minister of Finance, Margaret Mwanakatwe, on Bloomberg concerning the status of Zambia's foreign reserves deeply worrying.
CTPD Executive Director Isaac Mwaipopo says the rapid depletion of a nation's foreign reserves or international reserves must be a cause for serious concern and should not be taken lightly, especially by the Minister entrusted with the responsibility to oversee and manage public finance.
Mr. Mwaipopo said Countries keep stock of foreign reserves in order to maintain foreign currency liquidity in case of an economic crisis and this is why such reserves are translated into month of import cover-implying the need to have reserves to cover imports in case the country's ability to earn more currency is negatively affected.
He said the Central Bank also keeps foreign currency in order to instil investor confidence, to make sure the country meets its external obligations and to keep the financial market stable.
Mr. Mwaipopo noted that the rate at which Zambia's foreign reserves are depleting cause for serious remedial measures as failure to do so may result in the country failing to honour external debt obligations with respect to the Eurobonds, reduced FDI due to falling investor confidence, experiences lower economic growth, and exposes itself to currency attacks.
He said the Central Bank will find it increasingly difficult to maintain the inflation rate and respond to exchange rate depreciations.
Zambia's foreign exchange reserves were estimated at $2.4 billion in April, 2017 but as of February, 2018, Zambia's foreign exchange reserves stood at US1.867 billion which is roughly two months of import cover.
Most recently, the reserves have been estimated to be around US$1.2 billion as at end of March 2019. This means the reserves have been depleting by about US$600 million per annum on average between 2017 and 2019, based on this CTPD estimates that Zambia will have no reserves by 2021 to cover the US$750 Eurobond bullet payment if the situation is not corrected.
Mrs. Mwanakatwe cited Zambia's rich mineral resources in copper, gold and uranium and stated that the Bank of Zambia will now start having gold reserves.
Mr. Mwaipopo said although it is true that central banks can also diversify into gold reserves, this may not work for Zambia and if this was the alternative solution, Zambia should have done it many years ago.
He said Government should therefore not take the depletion of foreign reserves lightly as this has the potential to unleash a host of macroeconomic and social hardships on the economy and the Zambian people.
Lusaka Times