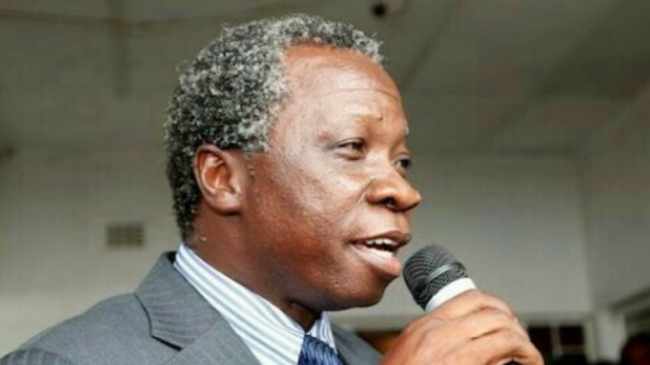 HE government says it will evacuate People's Party president Mike Mulongoti to South Africa for specialised medical treatment.
Mulongoti has been admitted to the University Teaching Hospital since late December.
Health minister Dr Chitalu Chilufya told journalists after visiting Mulongoti yesterday that President Edgar Lungu was concerned with the opposition leader's health.
"His Excellency, President Lungu wishes you get back on your feet quickly and continue providing the leadership…" Dr Chilufya said.
And Mike Mulongoti Junior said the family was "very grateful" for the government's gesture.
"Through the period that we have been here, the team here has been very helpful. As a family, we are very grateful. When we brought my father here he was not walking. Through their effort, they managed to put him where he is today. As a family we commend the team of doctors here. They have done everything that they would," said Mike.
Dr Chilufya also visited former Republican vice-president Lupando Mwape, who is also receiving treatment at UTH.
Earlier, Dr Chilufya gave an update on three-year-old Richard Zulu's operation, describing it as successful.
He said doctors managed to remove 9 out of 19 needles from the toddler's body in a three-and-half hour operation led by Dr Alex Makupa on Monday afternoon.
Richard was discovered to have had 44 needles lodged in different parts of the body last October.
Twenty-four needles were removed at Chipata General Hospital before he was evacuated to the UTH where the rest of the needles are expected to be removed.
"The operation targeted foreign objects, needles in the lower neck, in the chest, and in the abdomen. And we found two that were in the neck and two that were around the heart, two that were in the lung and three in the liver. The colleagues removed a number of wires on the body and they removed nine and they left 10 because we needed to reduce the operation time," said Dr Chilufya. "The child is stable. He's doing very well."
The Mast