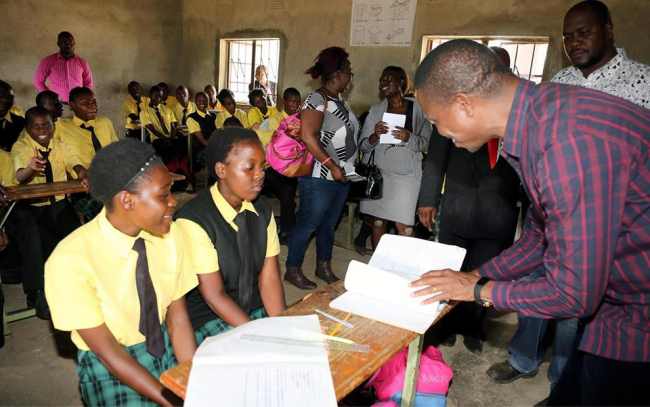 GENERAL Education minister David Mabumba has announced that the government has suspended all examinations due to infiltration.
Mabumba said he had also cancelled the grade 9 mathematics paper two which was to be written today due to leakage of question papers.
Addressing the media in Lusaka at the Ministry's headquarters, Mabumba said the suspension was for all examinations, including the grade 7 and grade 12 because the extent of infiltration in the examination session had not yet been established.
The Mast online
CANCELLATION OF THE 2018 GRADE 9 MATHEMATICS PAPER 2 EXAMINATION
The Minister of General Education, Honourable David Mabumba, MP, has cancelled the 2018 Mathematics Paper 2 Examination which was scheduled to be written today, 23rd October 2018 due to Leakages. Here is the Press Statement.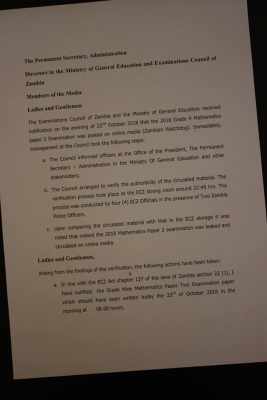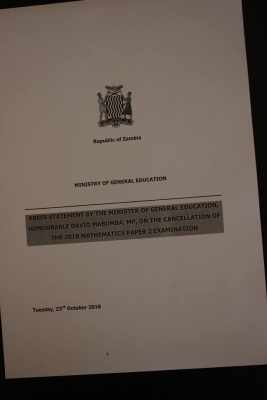 Chikuni Community Radio Station writes: GRADE 7,9,12 EXAMS SUSPENDED
All the 2018, Grade Seven, Nine and 12 examinations have been suspended indefinitely following malpractices.
Minister of General Education David Mabumba announced the suspension at a media briefing in Lusaka.
Mr. Mabumba says investigations have been instituted to ascertain the extent of the alleged malpractice.
He said that it is unfortunate that the Mathematics paper TWO for Grade Nine leaked on social media, which was supposed to be written today.
Mr. Mabumba says the Examination Council of Zambia -ECZ- has also nullified the leaked Mathematics paper in accordance with the ECZ Act Chapter 137 of the Laws of Zambia.
The Minister has further warned perpetrators of serious punishment once found.