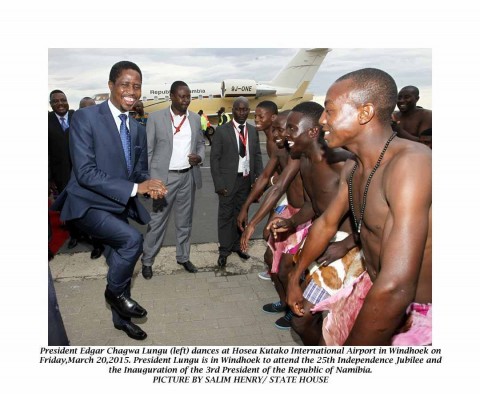 United Party for National Development (UPND) Secretary General Stephen Katuka has said that UPND will not take part in tomorrow's Independence day celebrations which falls on every October 24 because there is nothing worth celebrating for.
Mr Katuka told journalists that there was nothing to celebrate for that would make the UPND to take part in the celebrations.
"Celebrations are a happy moment, so who is happy to celebrate, because there is nothing to celebrate for as the economic situation is bad, the poverty level is high", he has said.
Mr Katuka said that even if people go to celebrate this day, only few people will go to wine and dine in statehouse.
Mr Katuka said that it was so disheartening to note that the the freedom fighters who fought for the Country's independence have been neglected and abandoned by government.
Mr Katuka added that the people who fought for the Country's liberty are the ones suffering and the people who are enjoying are only few, who did not even take party in the Country's struggle for independence.
Mr Katuka further said that celebrate the independence day would be like endorsing the poverty of the poor and the loss of liberty.
Meanwhile, the General Secretary says he is not not sure whether the party president Hakainde Hichilema will issue a statement in relation to the independence celebrations but what is certain is that he will celebrate the day in his own way.
Lusaka Times