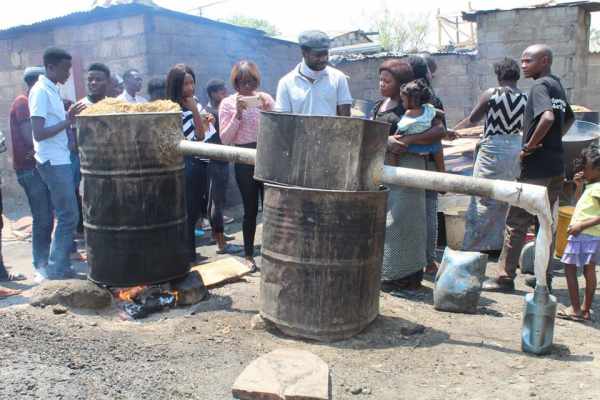 President Edgar Lungu lives in Lusaka
The vice president of Zambia lives in Lusaka
All the cabinet ministers live in Lusaka.
George Compound is in Lusaka as well. It is the home to more that 400, 000 human beings. It only has one clinic and one police post. it doesn't have running water so people dig shallow wells or line up at communal pumps where water is only available for one hour everyday and is sold at 50 Ngwee. These shallow wells and pumps are dug closely to pit latrines. The people of George Compound have only one primary school, meaning that the classrooms are crowded on any day of school.
The above reality means that, George Compound will again this year have Cholera. The children of the so many single mothers will not have access to proper education which will translate into uneducated and less competitive citizens. This also means that the people of George Compound are vulnerable to diseases which will result into deaths that can be avoided.
This reality compromises the fundamental rights of these people. This is happening in Lusaka where the president lives with his ministers, what about rural areas where Politicians only go to get votes once every 5 years?
The President of Zambia and his ministers went to China to borrow money. They got 30 MILLION US dollars to renovate Mulungushi Conference Centre which will be used for the Africa Union conference. This money can improve water distribution in George Compound. This money can build a clinic and a police post in George Compound. What i do not understand is why a conference of 2 days is a priority and not the lives of the plus 400,000 people. Renovating Mulungushi conference will only guarantee comfort and fresh air to less than 100 African presidents but if it was used in George Compound it would benefit more 400,000 people not just for one week for many years.
What sin have we committed that we must be ignored and only be remembered during elections?
Why is it easy for the Lusaka minister to go to ZESCO offices and impose himself with his childish circus but cannot go to George Compound and listen to the people who needs a leader to speak to?
Why is the Lusaka Mayor so interested in bringing free Wi-fi to Lusaka but does not even remember that the people of George Compound have no access to clean water?
President Lungu where do you get your pride as a President of a Country if your own people in the backyard of your own house have no access to clean water?
Disappointed Pilato