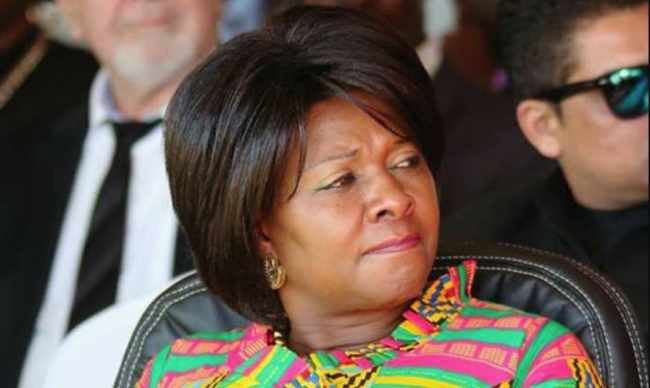 Finance Minister Margaret Mwanakatwe has disclosed that Zambia's external debt slightly increased to US$9.37 billion as at end of the first quarter of 2018.
And the Minister says as at June 2018, the government paid US$161.3 million in external debt service.
Speaking during the engagement with the Private Sector, Media and Civil Society Organizations in Lusaka, Ms Mwanakatwe says total guarantee debt was US$2.7 billion of which US$1.21 billion had been drawn against the principal amount.
She says the stock of domestic debt as at end June 2018 was K51.86 billion.
Ms Mwanakatwe says domestic arrears in the first quarter of 2018 increased to K13.91 billion from K12.77 billion due to a rise in arrears related to roads and other projects.
Ms Mwanakatwe states that the pace of arrears accumulation is a source of concern to the government and that commitment controls are being strengthened to avoid accumulation.
She adds that total expenditure including amortization for the first half of 2018 amounted to K39.6 billion, against the budgeted K34.19 billion.
On the engagements with the International Monetary Fund (IMF), Ms Mwanakatwe says her office has taken measures to rein in on fiscal slippages and risks related to debt.
And highlighting the outlook and risks for 2018, the Finance Minister said the implementation of the recent announced austerity measures will aid the sustenance of the macroeconomic environment, growth prospects and renewed confidence in the economy.
QFM