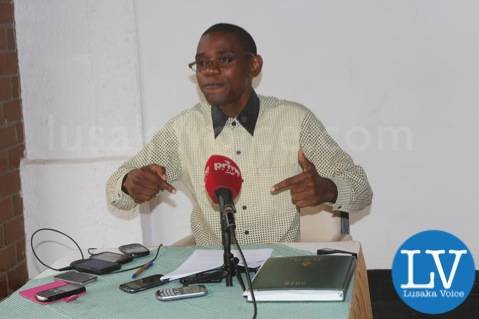 I rarely take on young people seeking a better life using all sorts of means as long as they are legal. However, I am concerned with those that want to tent the reputation of our Country in order to get something better for themselves.
Let's face it, Zambia has no genuine political, let alone, violence asylum seekers in other Countries, unless you just make up a story to advance your chances of living out there.
Yes, we have our challenges, where at times people are victims of violence or incarceration, but these are isolated cases and most of all, we have systems that are able to sort out whatever those problems maybe.
I don't want to mention names, but please, my fellow Zambians, don't be too selfish to mess the entire Country for you to get a better life out there.
Others have failed to make it here, hence created situations to render them asylum seekers. If Fred M'membe was a failure, economically, he would have justified his stay out there, but because he is economically sound, he has come back to even aspire for Presidency, in spite of being a target of President Lungu wrath.
Zambia is a peaceful country with a functional Govt which respects human rights for all of us to stay here and explore our potentials. I insist, we are not heaven on Earth but certainly, we are not hell to have people running away due to political or violence situation.
Certainly, opportunities are merger which is why some people prefer to go out there are find a livelihood working in low earning jobs in Western Countries and other places with better opportunities.
Our Party, EEP, is fighting for equity so that the wealth of this Country can be distributed fairly and justly.
TAYALI – NI TOUCH AND GO!