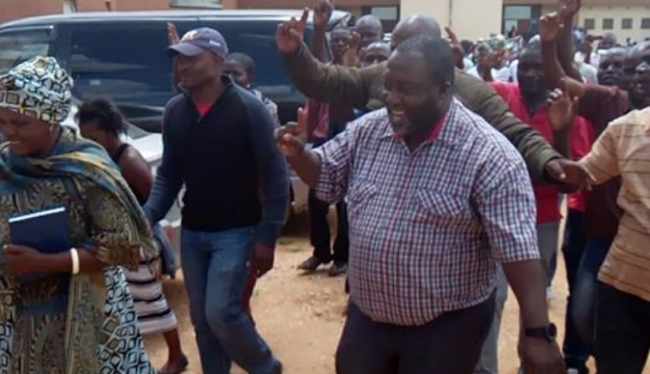 Kitwe. 27.04.2018. The National Democratic Congress NDC is demanding for the release of New labour Party leader Fresher Siwale.
Mr. Siwale has been in detention since Monday.
As NDC, we feel the arbitrary detention of Mr. Siwale is a gross violation of his human rights.
As NDC we further demand that police explain to why Mr. Siwale has not been taken to court if indeed he has committed any criminal offence.
Further, we are urging the Inspector General of Police to disclose the where about of Mr. Siwale.
It is clear that police are acting on political instructions to persecute Mr. Siwale.
We further demand that the Human Rights Commission be allowed to visit the opposition leader.
As NDC, we will not allow the pf regime to abuse state apparatus to violate and abuse the human rights of innocent citizens.
In this regard, we demand that Mr. Siwale be allowed access to see a Lawyer and talk to his family.
Mr. Siwale should also be given access to medical attention.
There is no crime that Mr. Siwale has committed currently.
The only offence that Mr. Siwale has committed is to demand that President Edgar Lungu discloses his nationality.
As NDC, we shall not allow this despotic regime to abuse it's power and authority with impunity.
Zambia is a democratic country and citizens freedoms ought to be respected and upheld.
Issued by: Mwenya Musenge. Secretary-General NDC.