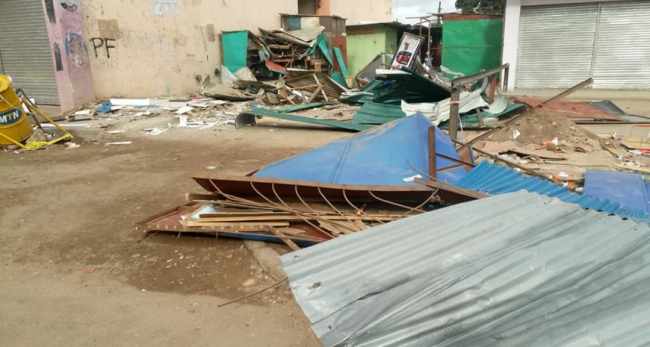 Ruling Patriotic Front, PF Secretary General, Hon Davies Mwila has expressed anger and dismay at the action of the Lusaka City Council who have demolished and destroyed stalls at Luburma market.
Mr Mwila has since summoned Acting Lusaka Mayor, Ms Chilando Chitangala to his office to explain why the Council had gone ahead to demolish the market structures without giving the traders prior notice so that they could remove their merchandise from the stalls before the Council could move in to erase the structures.
Mr Mwila has said that the PF is angered and saddened by the action of the Council as it has jeopardized the very core of the traders' survival and livelihood.
Mr Mwila says that while as a Party, the PF does not support illegality, it is extremely wrong and insensitive for the Council to destroy and loot people's property and he has since demanded that the Council compensate all the affected traders whose goods have been destroyed or looted.
The PF Boss says it is heartless and in fact criminal for the local authority to destroy and loot people's merchandise. He has demanded for the immediate investigation of what transpired and who was involved in the looting.
Mr Mwila has asked for calm and restraint from the affected traders as the Party and Government look at corrective measures to help them.
Issues by Antonio Mwanza, PF Deputy Director- Media