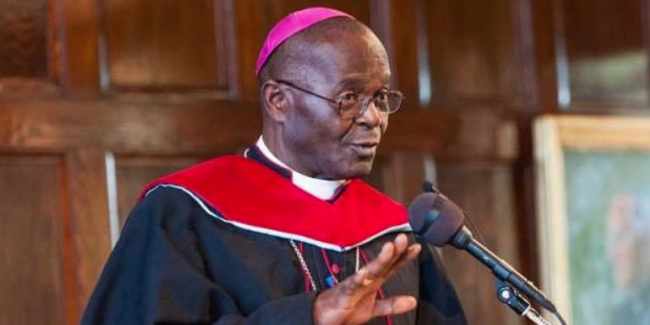 Immediate past Most Reverend Retired Archbishop of Lusaka Telesphore Mpundu says the current politics in the country is disgraceful as politicians are focusing on dirty personality smearing pains against each other instead of pushing forward developmental agendas.
Meanwhile Reverend Dr. Alick Banda has today been ordained as the sixth Archbishop of Lusaka taking over from Archbishop Mpundu.
Speaking during the installation mass of Archbishop Dr Banda at Lusaka's Cathedral of the Child Jesus, Archbishop Mpundu urged political leaders in the country to emulate Jesus Christ by being servants to the people and concentrating on serving the people other than throwing hate speech against the opposition leader.
And bishop Mpundu has urged politicians not to intimidate priests or the church against speaking out on issues that affect the people.
He has questioned where the freedom of expression is if politicians intimidate church leaders by accusing them to be political when they speak out on issues that are affecting the people such as poverty, unemployment and violence.
He has since urged priests and the church to freely speak out over issues that are affecting the people but advised them to do so in a manner that is non partisan.
QFM