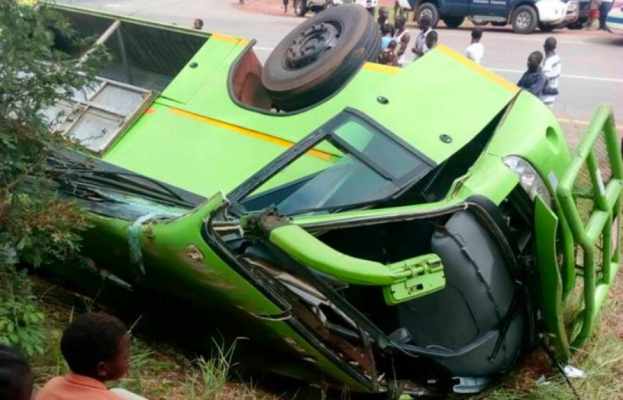 Mporokoso-Lusaka bound Jordan bus overturns in Kasama killing four people.
Four people have died while several others are seriously injured after a Mporokoso-Lusaka bound Jordan Marcopolo bus bearing registration number ABE 6940 was involved in road accident in Kasama.
Eye witnesses told a Mano News crew that rushed to the scene that three people that include the driver died on the spot while one victim died upon arrival at Chilubula Mission Hospital.
The accident happened around 06:30 hours at the T-Junction of Kasama-Luwingu road, at a place called Itamina in Kasama.
And Northern Province Police Commissioner, Richard Mweene says that the driver of the bus, Davy Kasoka was over speeding and failed to negotiate the corner and lost control causing the bus to overturn.
Among the deceased are three male passengers and one female.
41 passengers who sustained serious injuries are admitted at Chilubula Mission Hospital while others are admitted at Kasama General Hospital.