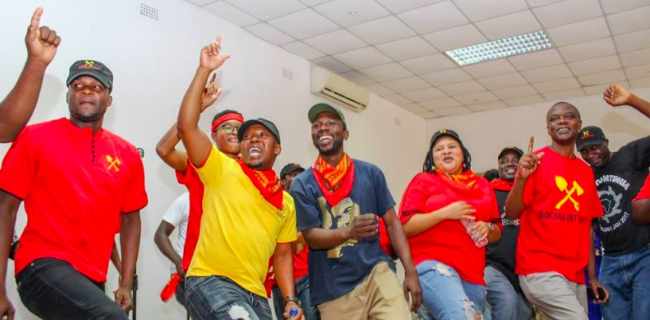 Zambian immigration authorities at Kenneth Kaunda Internationa Airport have sent back two South African nationals, Stansilas Bewende Sankara a deputy from Burkina Faso and Oracy Cruz from Cape Verde who were supposed to attend the official launch of the Socialist Party.
According to eye witnesses, South African citizens Cynthia Macha and a colleague named Johnson were stopped and sent back after telling authorities that they had been invited by the Socialist Party.
The officers harrased another South African national, in the company of a Zambian, who has gone to pick Machaba and Johnson.
"There were two South Africans, a woman and a man who has come at the invitation of the Socialist Party. So when my colleagues at immigration knew about this, they detained these two people," explained a source from the immigration department.
"My colleagues who were getting instructions from our superiors wanted to lock them up, but the problem was what charge to give them. In fact there was another South African young man whom they wanted to lock up as well. He has been I the country for some days now, and legally so. I think the only problem here is the issue of the Socialist Party which the government is not comfortable with because it is associated with Mr Fred M'membe."