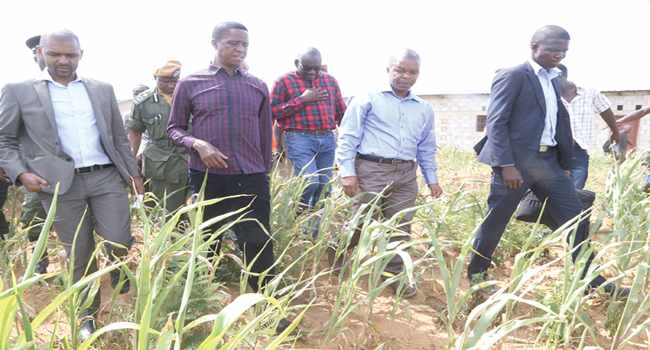 It is time to look at other foods, instead of wholly depending on maize as a food and business, President Lungu said.
President Lungu made the remarks in Chisamba while inspecting some maize fields on which crops have withered due to poor rainfall.

"This is beyond Government. Dora Siliya (Minister of Agriculture) cannot do anything about this. Only God can handle this," President Lungu remarked.
"For those of you who are doing maize, I think it is time we asked you to look at alternatives.
Daily Mail