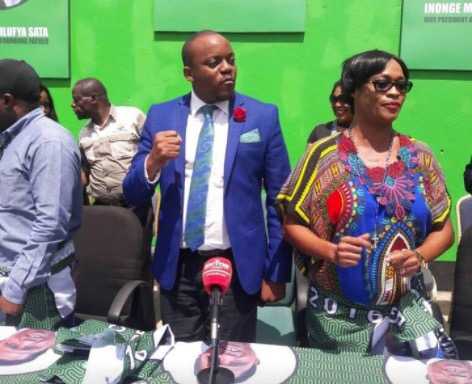 ZAMBIA HAS NO OPPOSITION PARTIES – ANTONIO MWANZA
Patriotic Front PF Deputy Media Director Antonio Mwanza, says there is no opposition political party existing in Zambia.
Mr. Mwanza last week defected from the Forum for Democracy and Development FDD where he served as spokesperson and Deputy National Secretary to join the PF.
Mr. Mwanza says political parties disguising to be opposition do not have any program besides insulting the President and maligning the PF yet fail to offer any alternative policies.
He says the last opposition political party that has ever existed was the PF under the leadership of the late Michael Chilufya Sata in 2011, but that current opposition is preoccupied with bitterness.
He was speaking last evening when he featured on Talk at Six radio program on Millennium Radio.
Meanwhile, Mr. Mwanza says he did not defect to the PF to take away job opportunities from anyone but joined as an ordinary member who was identified by the leadership to contribute to the growth of the party.
Mr. Mwanza says, he ditched the FDD after realizing that he was not able to make any meaningful contribution to national development from the opposition, thereby deciding to work with the PF which he says is progressive.