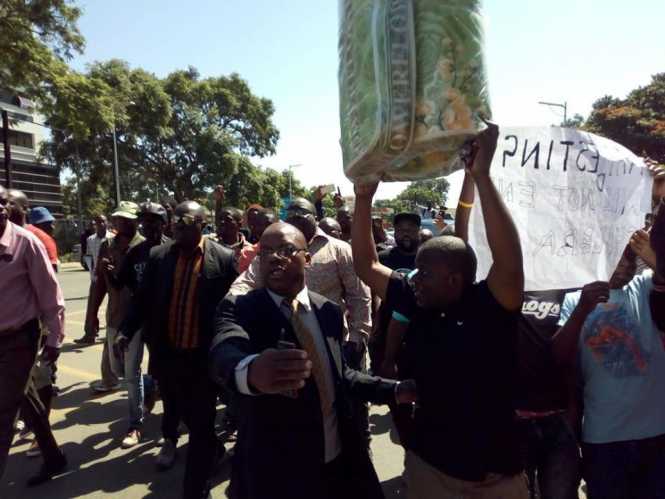 I have just come from Central Police where the PF cadres were sent to attack the National Democratic Congress Party members that came to give me solidarity
PF caders attack NDC member at Lusaka central Police.
I AM NOT SCARED OF LUNGU'S POLICE , says Kambwili
By George Zulu
National Democratic Congress consultant Chishimba Kambwili says he is not scared of President Edgar Lungu 's instigated and arbitrary arrests on opposition leaders.
Dr. Kambwili says President Lungu is brutal coward who was using police to intimidate innocent souls.
Earlier police refused Dr. Kambwili to carry with him a mattress.