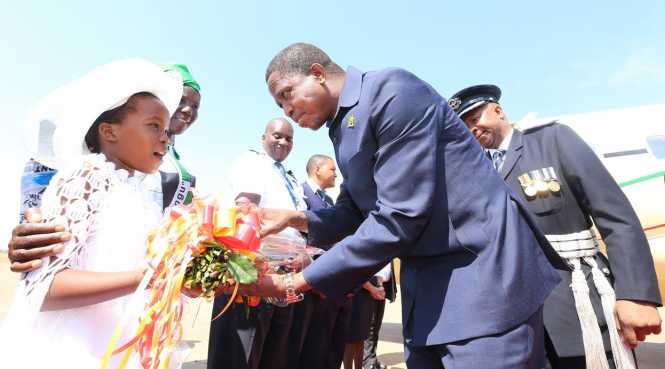 Patriotic Front (PF) Lusaka district Chairperson, Kennedy Kamba, has called upon youths in the country to turn up in large numbers to commemorate the 52nd Independence Anniversary celebrations.
Mr Kamba says shunning the Independence celbrations is exhibiting disrespectful to the freedom fighters that liberated Zambia from the colonial master, Britain.
Mr Kamba says Independence Day is beyond partisan politics hence the need for young people to celebrate and observe the day.
He was speaking to ZANIS in an interview in Lusaka yesterday.
He castigated the opposition UPND for saying they will shun this year's Independence celebrations.
He paid tribute to the forefathers, among them first Republican President, Kenneth Kaunda, veteran politicians and freedom fighters Sikota Wina, Grey Zulu, Mama Kankasa and Lombe Chibesakunda.
But UPND Secretary General, Stephen Katuuka, says there is nothing to celebrate because Zambia is at crossroads politically, socially and economically.
Mr Katuuka indicated that his party will not participate in the 2016 Uhuru celebrations which the PF people would be observing.
Ugandan President, Yoweri Museveni, has arrived in Zambia to grace Zambia's independence celebrations TODAY.
The 2016 independence theme is dubbed, "Consolidating our independence and national unity for a smart Zambia."