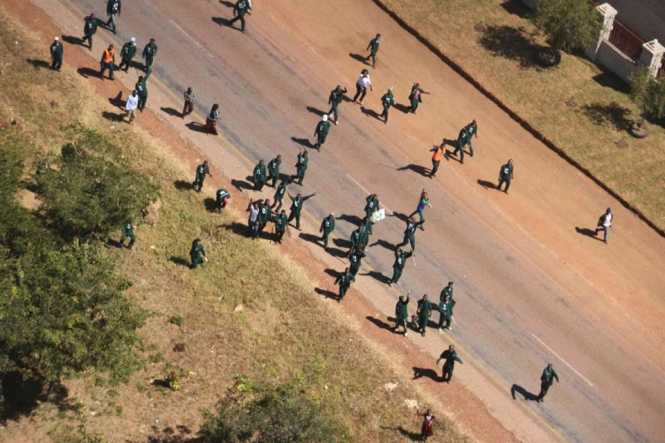 Patriotic Front cadres in Shiwang'ndu district of Muchinga province this afternoon attempted to bring down a helicopter carrying UPND leader Hakainde Hichilema by throwing stones and other objects at the chopper.
This as the Helicopter was trying to land for Mr Hichilema's scheduled rally in the district.
The PF cadres also attacked UPND members who were gathering for the rally.
And UPND president Hakainde Hichilema has strongly condemned as barbaric the violent acts by PF cadres.
He says the attacks on UPND members clearly show that the PF has no vision other than that of hacking citizens who are poverty stricken as a result of their failed leadership.
Mr Hichilema says President Edgar Lungu must realise that his failure to act against the growing violence will soon put the country on fire.
He says President Lungu must take responsibility or he will be held accountable for what follows.
Mr Hichilema has called for peace and unity in the country as political parties carry out their campaigns, before, during and after elections.
He has also appealed to UPND members across the country to remain strong and not to involve themselves in violent activities.
QFM